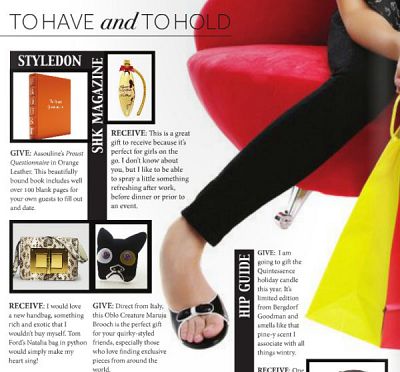 TO HAVE AND TO HOLD
GIVE: Direct from Italy, this Oblo Creature Maruja Brooch is the perfect gift for your quirky-styled friends,
especially those who love finding exclusive pieces from all around the world.
hai capito la Maruja con Proust a Nyc?!
gli stessi pezzi esclusivi dal mondo
a livorno dal 7 al 24 dicembre
in piazzetta goldoni.
new oblo collection on stage